Infrastructure Asset Management
Strategic and Tactical Phases of Asset Management
The practice of asset management typically follows a two stage approach. The strategic phase is a desktop exercise. It uses existing GIS and inventory information available for infrastructure assets. Based on an assessment around remaining service life, it develops a program level long-range funding plan. This gives funding direction and insight going into the more detailed tactical level analysis.
The tactical phase is more comprehensive including a field level condition assessment of the infrastructure assets. Then the collected condition data is modeled over the infrastructure life-cycle to determine the optimal treatment strategy that will deliver infrastructure sustainability, while minimizing both costs and risk. This is where the municipality, transportation company, or pipeline company can save a lot of money. Depending on the current state of the infrastructure and method of operations, we are realizing in the order of 5-25 percent ROII. Based on the optimal scenario, we generate a maintenance and capital renewal treatment strategy for each asset segment (i.e. road, pipe, etc.) in the network. This is used for developing budgets and related programming.


Key Components of Tactical Level Asset Management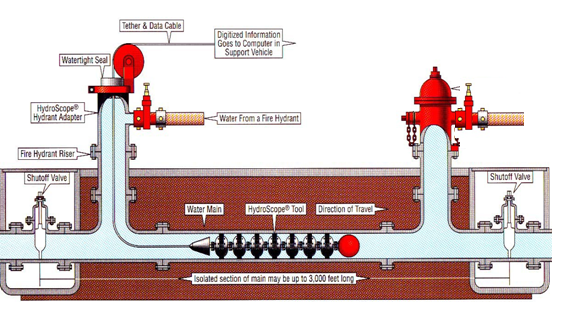 Condition Assessment
Regardless of the infrastructure type (i.e. road, pipe), we will attain the condition assessment appropriate to that infrastructure group.
Roadways or sidewalks may involve manual or automated data collection techniques. Pipelines may involve CCTV camera inspections, electromagnetic wall thickness detection, or pipe penetrating radar.
Regardless of the method or apparatus used to measure the condition, the post-assessment processing compiles all data to severity and extent format. This provides the foundation for doing the life-cycle optimization modeling analysis.
The figure below illustrates part of the condition assessment criteria around fatigue cracking for paved roads.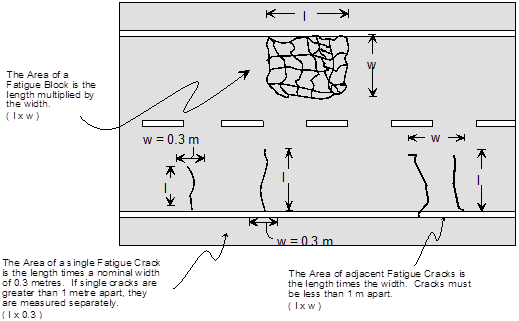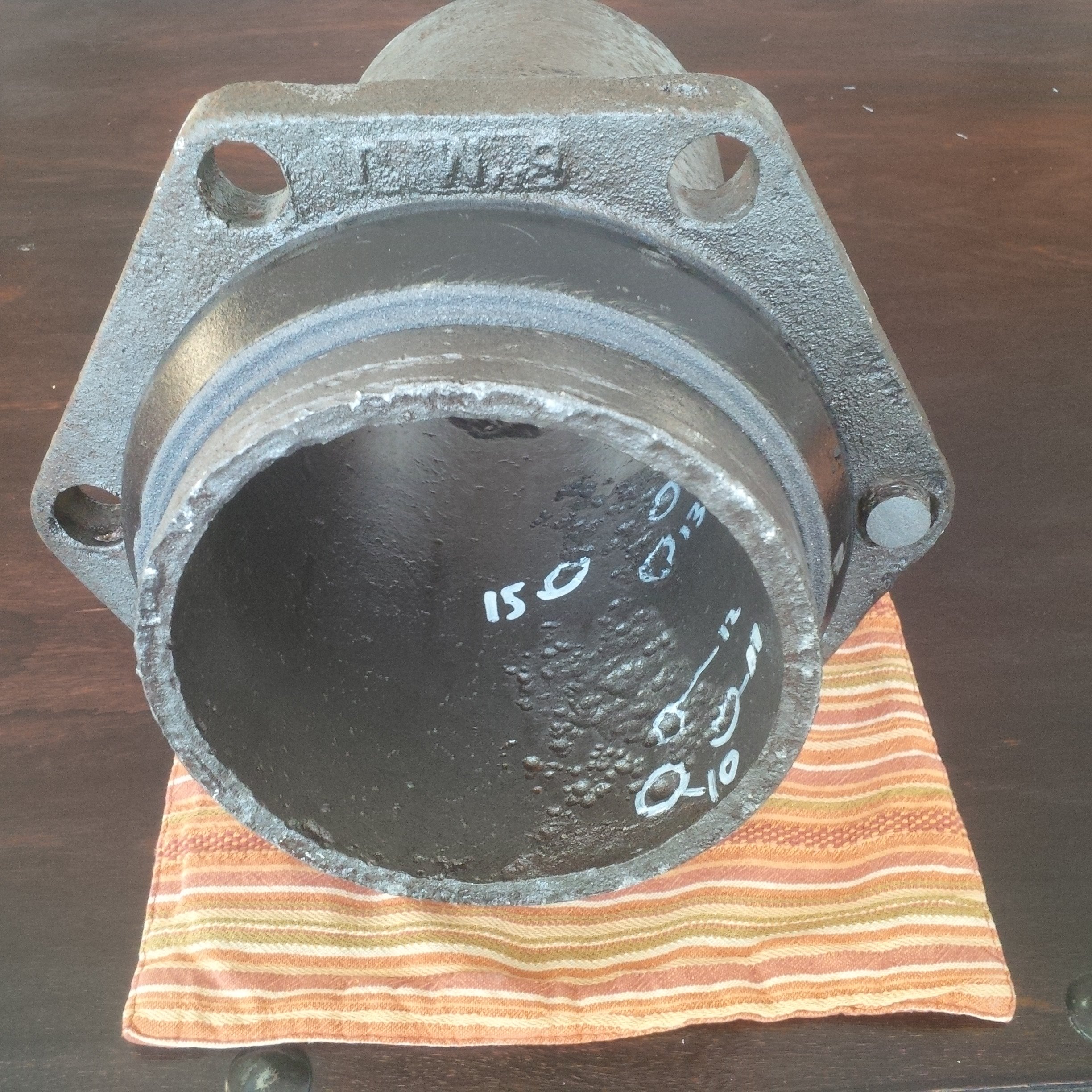 To the right illustrates a sample of a cast iron water main taken to perform verification of electromagnetic testing in determining severity and extent measurement of remaining wall thickness assessment.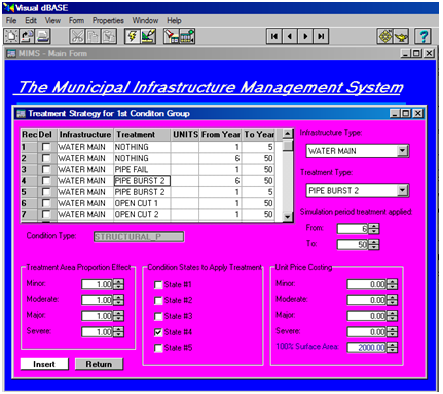 Life-Cycle Optimization Analysis
Not all asset management technologies are created equal. Our modeling technology was tested, proven and published through credible research and scientific agencies including the National Research Council (Ottawa) and the Journal of Decision Systems (Oxford & Paris).
Unique components of our modeling technology includes:
- Generic to any infrastructure type
- Detailed life-cycle analysis open to any maintenance and capital treatments
- Ability to consider risk of consequence and variability in level of service as required between infrastructure classes (eg. arterial vs local roadways)
- Monetary performance measure, which provides a dollar to dollar comparison between input expenditures to output asset valuation
Our performance prediction modeling addresses issues before they become problems. As example, for the wastewater pipe below, what we know about the forecast deterioration into the future, determines what we do today to minimize costs over the life-cycle and address the consequence of risk.
Existing condition assessment showing moderate level cracking. It could function longer before replacement years away.
Optimal treatment strategy recommending cured-in-place pipe liner as a mid-life treatment to extend pipe service life.
Capital Renewal Programming
The output of our life-cycle optimization analysis is used to develop maintenance and capital budget programs.
Our practice typically develops short-range (5-year) detailed budget works programs for each infrastructure group (i.e. roads, sidewalks, water distribution, wastewater collection, treatment facilities, etc).
In the long-range (i.e. 20-year), we extend our infrastructure analysis to provide an extended forecast of the program strategy and determine if infrastructure sustainability targets are being met.
As example, in a recent Strategic Roadway Improvement Strategy (SRIS) project, given a $24.9 Million/yr budget, we delivered a short-range (5-year) program with a savings of $1.0 Million/yr resulting in roadway improvements valued at $3.3 Million/yr. This is equated to a net benefit of $4.3 Million/year (i.e. 17% ROII)
In the long-range (20-year), by drawing closer to the sustainability level, we were able to reduce spending by $4.9 Million/yr and continue to improve the roadway performance by $1.4 Million/yr for a net benefit of $6.3 Million/yr (25% ROII).
Through our state-of-the art infrastructure optimization analysis brought into budget planning, we are proven to be able to "maximize the value to taxpayers while ensuring infrastructure sustainability over time".


Pipeline Integrity Management R&D
Pillar Systems is currently pursuing an R&D pilot to apply our pipeline integrity management practice for the water and wastewater industry to energy pipelines.
Based on our state-of-the art life-cycle optimization technology and applied practice, we are well positioned to make great strides in the pipeline industry. We feel we can evolve the existing industry practice to a "no failure" philosophy. In doing so, we can address many of the concerns of environmentalists and rebuild confidence in the pipeline industry.
Our approach to pipeline integrity management is based on minimizing consequence of risk and minimizing life-cycle expenditures. This is based on our proactive approach of addressing issues before they become problems. Our practice has shown that mid-life trenchless technologies, such as pipe liners, can be more cost effective than open-cut and replace a deteriorated pipeline. This is further complemented by heading off the social costs caused by pipe failure.